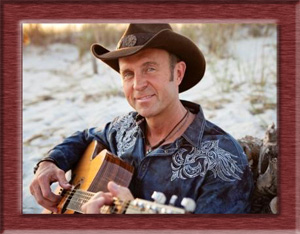 I have always loved Country music . . . songs of western sunsets, beautiful cowgirls, true grit and real men. I grew up loving the romance of the Old American West; songs of cowboys and cattle drives, gun slingers and the gold rush. Songs that don't apologize, that take you places like red rock mesas where there is nothing between you and God but the twinkling stars and the sound of your own guitar.
There is nothing better than a story in a song. I have been singing them all my life, folk songs from the British Isles mostly. Festivals, concert series and county fairs have been inviting me to bring them to their cities and towns for over 20 years. Songs that have been around long before me, that will survive for centuries. You can read all about those tunes, and hear clips of my interpretations of them, in other areas of my website. They bring the past, and far away places with far away names, to life.
I can say I have been writing "Country" songs for years; even the oldest self-penned song in my repertoire, "Little Boys Eyes" (from Recent Journeys, written when I was 19) was written to be a Country song. The western part of my heart has always been there ... never too far away. Country music, after all, has deep roots in the Appalachians and in the American West,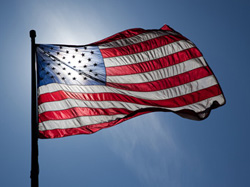 perhaps that's why the songs can feel so good. So now I've put on my boots and embraced my inner cowboy, and released my first collection of songs in a new CD called Nothin' like the South, available from my website and through downloads.
It all started with a chance interaction with a wonderful organization that helps our wounded veterans, called "Operation Restored Warrior." I had dinner with that organization and the group of men they were "restoring" quite by accident recently at the beautiful Pharsalia Plantation in Virginia. We broke bread, laughed together, shared our stories and prayed together. I got to hear what these incredibly gallant and selfless vets (the bravest and the best of us) have done to protect this country, and was forever changed by the experience. Not long after that early May 2012 evening, I woke with a start at 4:30 one morning Memorial Day weekend and penned "Prayer for a Solider," an unabashed song of tribute for these men and women, and for the great and bountiful country for which they have sacrificed.
This song was clearly and obviously a Country song, it could fit in no other genre, certainly not pop and it wasn't really folk. If Country music is my America, this song is Country. And so I recorded it just as I heard it in my head that morning, almost like it was on the radio.
Here is the web video, if you would like to hear it:

Update June 2014: Charlie Zahm Performs for the Troops
I was delighted and honored to be invited to perform for the troops stationed at Al Udeid Airbase in Qatar Memorial Day 2014—and that door opened for me based on the song in the YouTube clip above, "Prayer for a Soldier." You can read all about the experience in the news story here (thank you Chester County Press!):
I grew up in Central Florida where Country music is all around you. It's great to be back in the state where I lived the first half of my life, and enjoy the beauty of the Gulf Coast, the people, and music. It's inspiring, so let's see where that takes us.
I have put up a few samples from my brand new CD Nothin' Like the South below. These are available for online purchase and download, and you can purchase the actual CD from my "Music Shop" page.
More story songs, this time bringing it all back home. I hope you enjoy it.
See you downstream.
Please email Charlie for photo credit information when using in publicity.