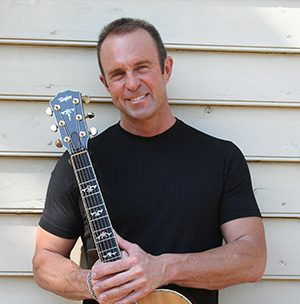 Charlie's been playing guitar since he was 16 years old. He started out on a 5-string banjo at the age of 14 (his first band was a bluegrass band), and the finger-picking styles he learned for Scruggs tunes he quickly adapted to the more mellow sounds of the guitar. Since he wanted to sing while playing, the guitar seemed the obvious instrument of choice.
Charlie's favorite guitars are his Martin D-45, his Larrivée J-10, his Taylor 955 jumbo 12-string and his Taylor W-15. He uses nearly all in concerts, all are "road guitars." Charlie also uses his Taylor 955 12-string whenever he needs the gorgeous rich tone, and it's more playable than any other 12-string Charlie has tried.
With regard to Martins, well, the rich full sound of these Pennsylvania-made guitars set the standard in the 1960s (and actually much earlier), and they are still very hard to beat today. The Larrivée J-10, made in British Columbia, Canada, boasts great clarity of sound, visual beauty, and ease of play. The Larrivée is the guitar you'll often see Charlie playing at festivals.
Other instruments in Charlie's collection include a Deering long-neck Black Diamond banjo, a Sho-Bud Bluegrass banjo, an antique Orpheum No. 1 tenor banjo, a Trinity College bouzouki, an authentic Greek bouzouki, an antique bowl-back mandolin (maker unknown, but it sounds wonderful), a Castiglione concertina, two Eugene Lambe wooden flutes (from County Clare, Ireland), a turn-of-the-century 12-key wooden flute of Czech origin, three Copeland penny whistles, two Fender 6-string guitars and a Fender 12 (which he swears by), and a tunable Bodhran manufactured by Bucks County Folk Music.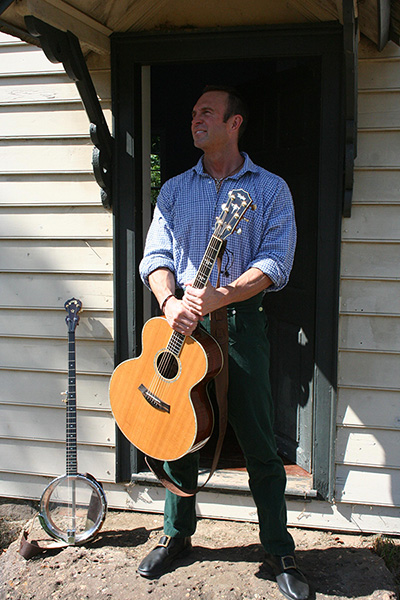 Home | About | Music Shop | Order | Press | Schedule
Copyright © 2022 Charlie Zahm. All rights reserved. Email Charlie Zahm.

Website Design and Maintenance by Ernie Black/Standing Stone Designs