Out of the Mists
(2002)
Available on both DVD & CD!
Enjoy my first video! An hour of great music, recorded with a host of fine musicians, sung against the beautiful and breathtaking panoramas that only Scotland can produce. Taped by Michael A. Fitch in Scotland with me in July 2002, this project features the following studio-recorded songs:
View a video clip from "Out of the Mists"




WMV Video clip requires Microsoft Media Player 9. Download Media Player 9 by clicking Here. Please report any problems viewing these videos to my webmaster at John@DelcoNET.com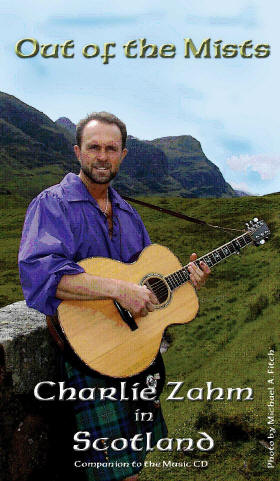 Produced by Michael A. Fitch Productions and Wolf Harbor Music, in association with the Infinity Dance Theater.
Companion CD also available.
Click HERE for more information.